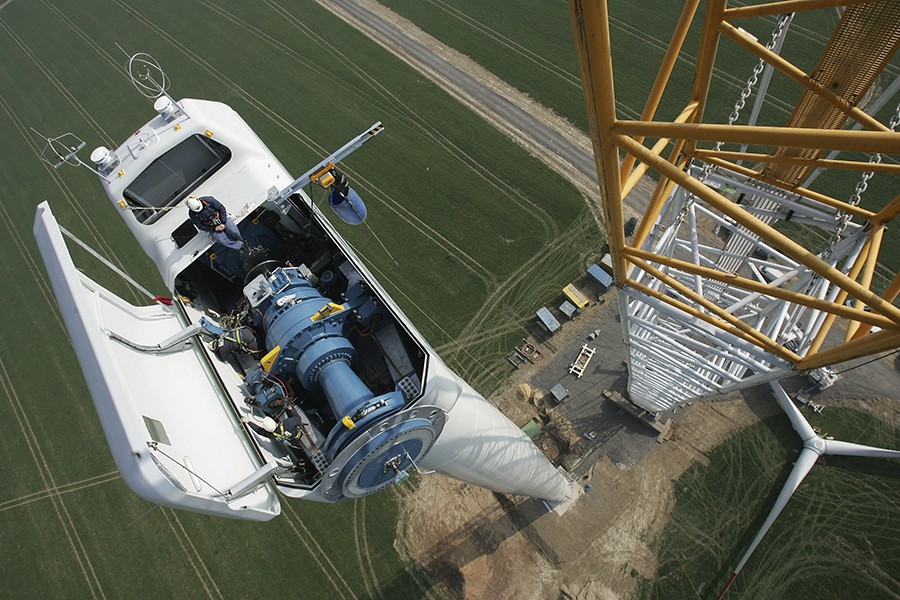 Condition Monitoring for Motor and Generators
Invention of electricity is a miracle of engineering which revolutionized the industrial growth and creates easiness in every field of life. Generator makes it possible to fulfil the power requirements in current era of competitive environment. Generator types and ratings vary with respect to its use, location and economics. On the other hand, motor role is inevitable in economical and feasible operations of any industry and is also an integral part of process, power generation, oil & gas, cement, food processing and fertilizer sector. Its use varies across the industry and motor ratings start from few watt to megawatts depending upon the nature of work being done by it. In mega industries, generators and heavy duty motors are required which needs to run 24/7 even months continuous. In such operations, redundant principle is used where minimum two generators and motors are installed in parallel, where one used to run continuously while the other one is used as backup.
Due to continuous usage, wear and tear in parts is common phenomenon which needs to be addressed before time to cover the massive losses of revenue. Now, question arises that how we can monitor or foresee faults health? First basic rule is physical inspection or performing periodic maintenance in which any damaged or defective part is replaced before major breakdown happening, called pro-active approach. It's little risky because periodic maintenance is planned as per time specified but with the passage of time, generator motor part's life and condition remain deteriorated. So, what's the solution?
Why Condition Monitoring for Motor and Generators?
Condition monitoring is an advancement to know the health, safety and performance which is being applied at large rating generators and motors where reliable, continuous and efficient operations are required. There are basically two types of monitoring system, first one is off-line monitoring and second one is online monitoring system. In this monitoring technique, different parameters are measured, transmitted and monitored in control room where the operator is well aware with the working conditions of generator and motor.
This condition monitoring system is more important for high rating generators which are connected with national grid where continuous operation is required because any voltage or frequency fluctuation can cause total black out in whole country in worst scenario. For this reason generator frequency, current, voltage, MVAR, winding temperature, bearing temperature, bearing vibration, lube oil levels, lube oil pressure etc. needs to be measured, watched and monitored continuously. Similarly for heavy duty motors, bearing temperature, vibration and cooling oil /or mechanism; needs to be watched continuously. For this online condition monitoring system is used where sensors measure the desired readings, convert those reading into signals which are transmitted to dedicated software which displays the values in graph, numeric and in bar as per requirements.
Data storage is a major positive point of this system. For example, is the previous data shows that the generator or motor bearing temperature is high relative to its normal temperature, it shows there is something abnormal which needs to be addressed. Now the maintenance engineers are in a position to look in other parameters as well and will work on root cause analysis technique to find the exact cause of overheating. It may be low lube oil level or pressure or the cooling water for lube oil is normal flowing properly.
Such faults conditions are actually cascading effects of even a single abnormal condition. Now, the reading data history will devise the mechanism when, how and which parts needs to be repaired or replaced. Just imagine, in case there is no condition monitoring system is there then the maintenance staff will come to know after generator or motor is partially completely damaged. It not only cost the price of equipment but also the major loss is the tripping of plant, in result no power electricity generation in case of generator and for motor case, stoppage of production in process, cement, fertilizer industry.
Therefore; condition monitoring system is back bone of safe operation of generator & motor, to save the process cost in terms of efficiency, planning maintenance schedules, increase equipment life and save huge amounts in terms of tripping stoppage of process.
Why Artesis e-PCM?
The Artesis e-PCM is an AI based online condition monitoring system for wind turbine and generators. e-PCM uses patented technology to offer a unique solution that safeguards generators from electrical and mechanical faults. e-PCM continuously identifies existing and developing faults on generators and their prime movers, effectively using the generator itself a sophisticated transducer. e-PCM utilizes an intelligent, model-based approach to provide anomaly detection by measuring the current and voltage signals from the electrical supply from the generator. It is permanently mounted, generally in the generator control center and is applicable to 3- phase AC generators. Accompanying Artesis Enterprise Server Software and IoT Portal are used to view the data.